Taiwan Society of Nephrology –
Annual Report of Kidney Disease In Taiwan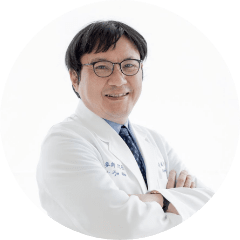 Prof. Mai-Szu Wu
President, Taiwan Society of Nephrology
Vice President, Taipei Medical University
---
  The Taiwan Society of Nephrology (TSN) was founded in 1983. Prof. Mai-Szu Wu and Prof. Yung-Ho Hsu are the present President and Secretary General, respectively. The mission is to support nephrology academic research and clinical practice. TSN engages in a variety of activities to attain these objectives, including organizing scientific conferences, publishing journals, managing research initiatives, and fostering collaboration with other national and international societies.

  By the efforts of TSN, working in collaboration with governmental organizations and academic institutions, Taiwan has gained a reputation for providing high-quality care for people with chronic kidney disease (CKD). However, Taiwan continues to have a high incidence and prevalence of end-stage kidney disease (ESKD). To monitor the state of healthcare, a group from the National Health Research Institute (led by Prof. Chih-Cheng Hsu) and TSN has issued a series of annual reports on kidney disease in Taiwan since 2014.

  In a special issue of the Journal of Formosan Medication Association published in 2022, the full range of epidemiological features, including prevalence, incidence, mortality, kidney transplantation, medications, hospitalization, healthcare utilization and expenditures, clinical characteristics among incident dialysis patients, pre-ESKD multidisciplinary care program, and treatment of hepatitis B and C in ESKD, were reported. We think that renal care specialists and policy makers will find the information to be of considerable importance. The information is also a useful resource for international professionals to comprehend and learn the epidemiological and medical challenges associated with CKD/ESKD care in Taiwan.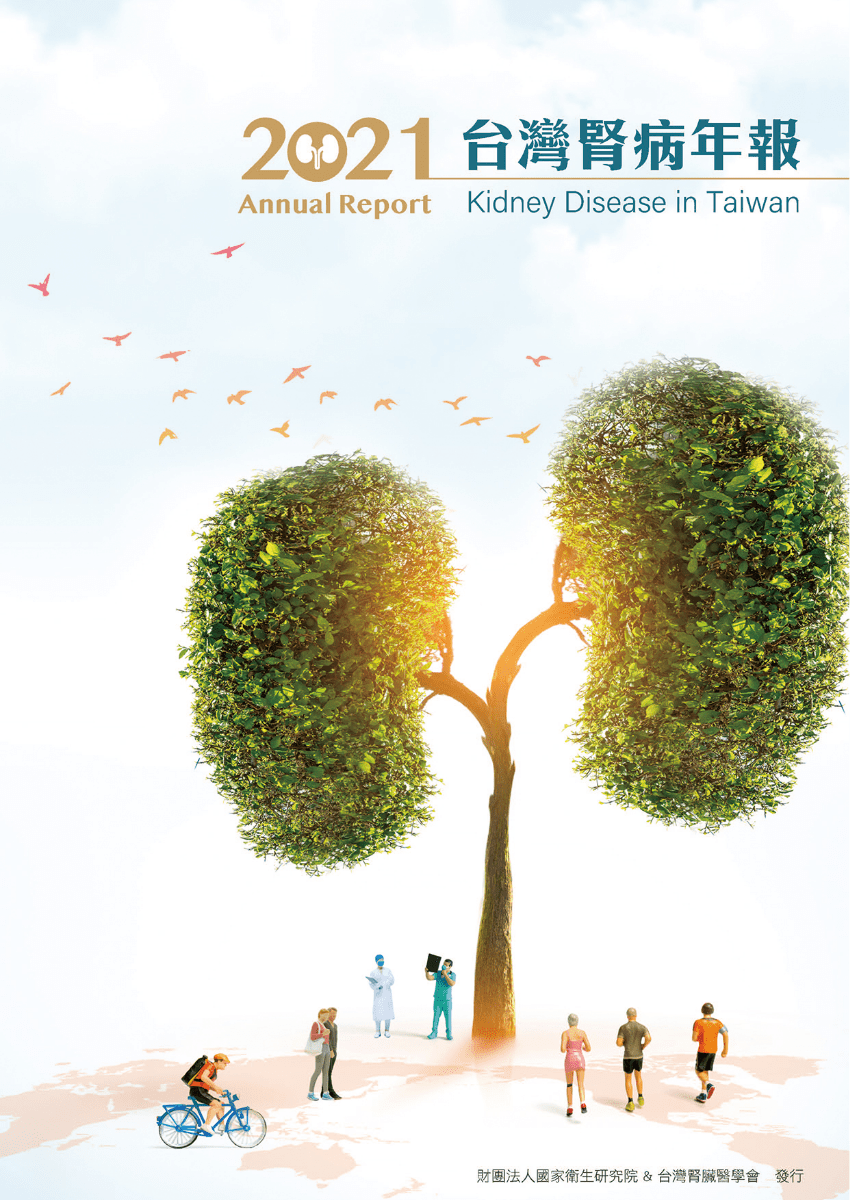 The Chronic Kidney Disease Prevention and Care in Taiwan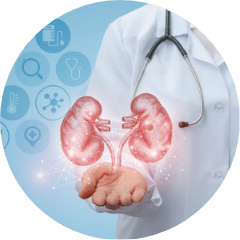 Chronic Kidney Disease Prevention and Integration Committee
---
  Taiwan Society of Nephrology (TSN) has been a pioneer in promoting kidney health and was the first society to conduct a World Kidney Day-like campaign in Taiwan, ahead of the International Society of Nephrology by one year.

  TSN has been involved in the development and launch of early CKD and pre-ESRD programs since 2011 and 2006, respectively, which have had a significant impact on managing CKD and patient care. Currently, more than 60% of patients entering dialysis in Taiwan have received pre-ESRD care, which operated by nephrologists, CKD nursing educators, nutritionists, and pharmacists. Additionally, over 30% of patients with early CKD have received care through the early CKD program. There are over two thousand kidney health promotion institutes have been established, using multidisciplinary care, for improving kidney literacy and case management for CKD care.

  TSN has also promoted the prevention and management of acute kidney injury (AKI) through the AKD program, which initially focuses on appropriate medication use to avoid AKI.

  TSN has collaborated with other professional societies in Taiwan, such as diabetes and cardiovascular societies, to develop guidelines and educational programs for healthcare professionals and patients. Such collaboration with other professional societies has been crucial in achieving TSN's goal of doubling screens, program enrollments, and kidney health promotion institutes by 2025. Together, let us continue to work towards promoting kidney health and preventing kidney disease.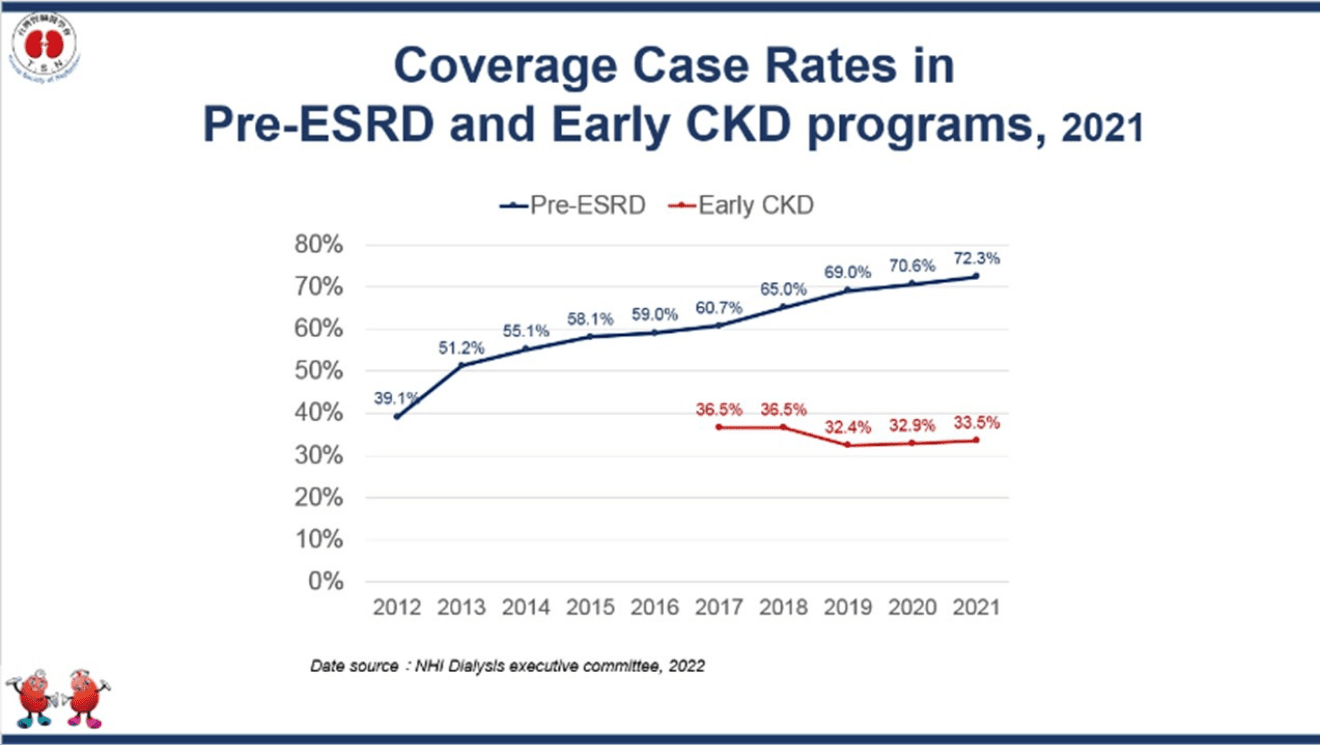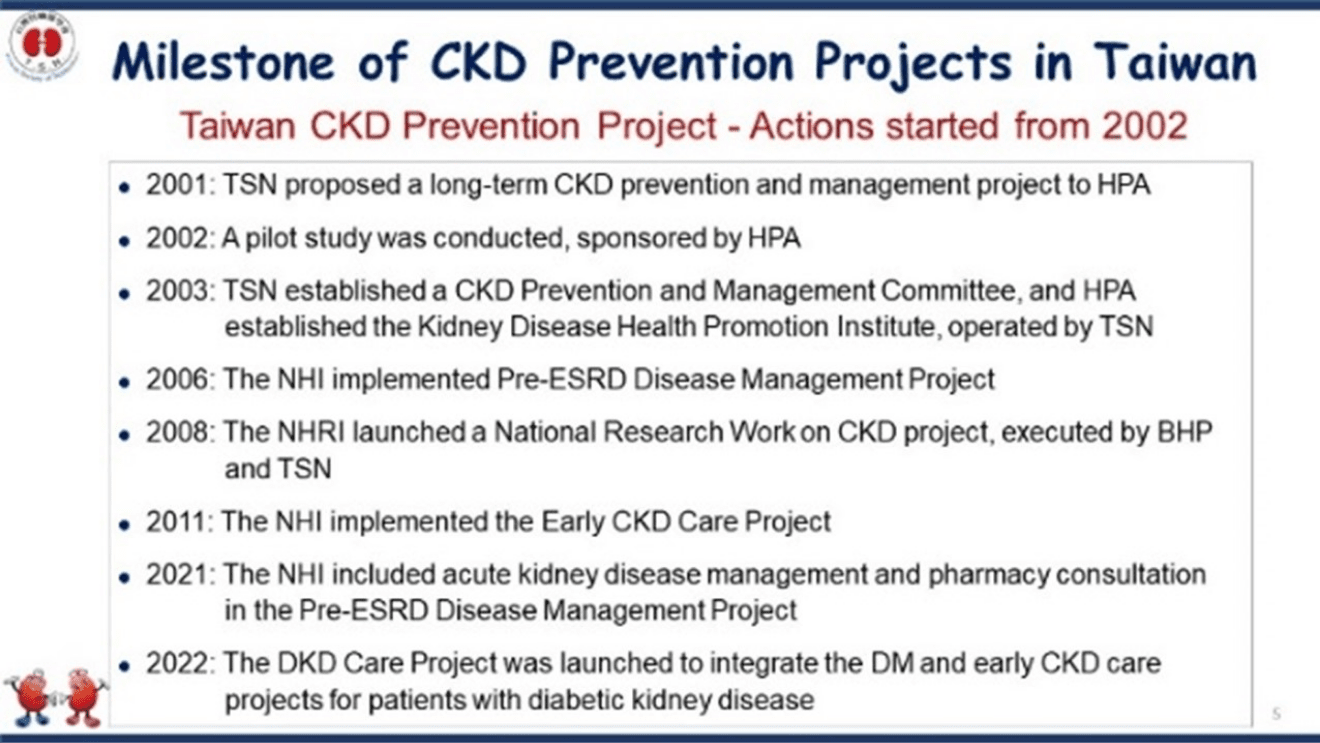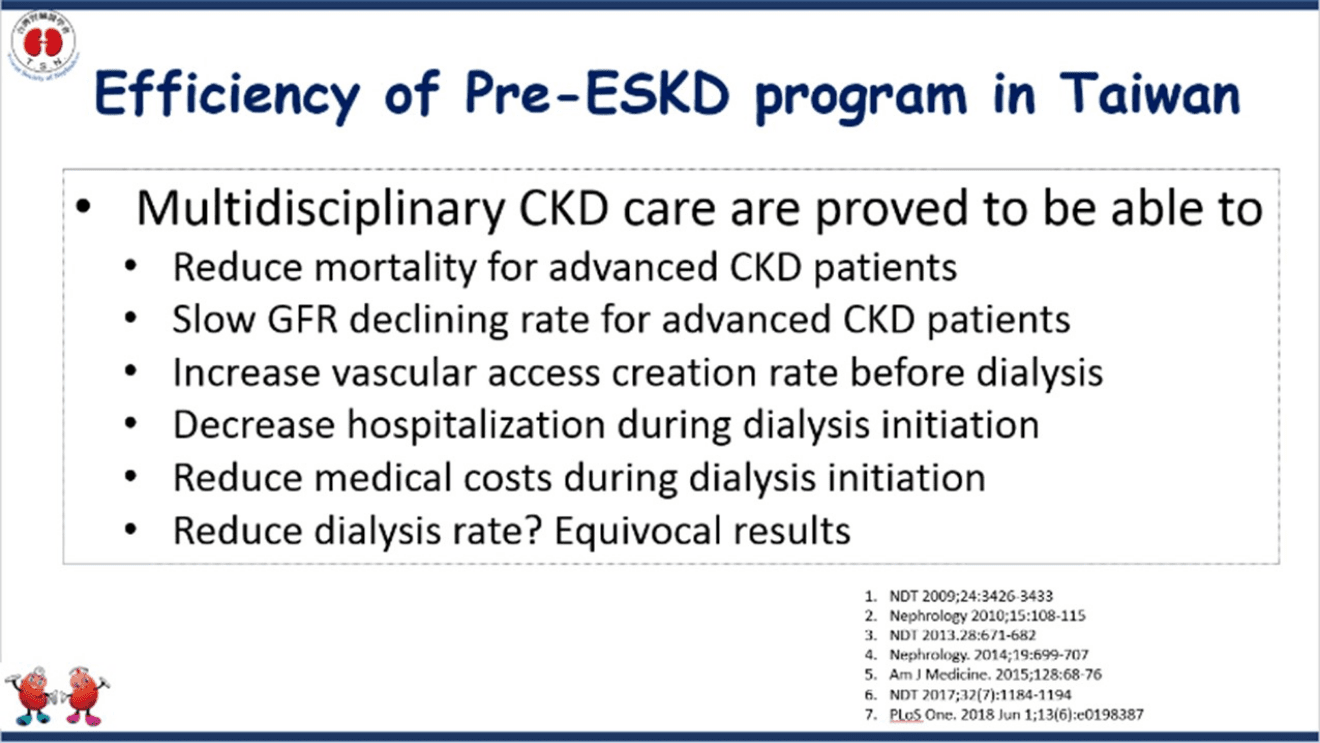 Leptospirosis Kidney Disease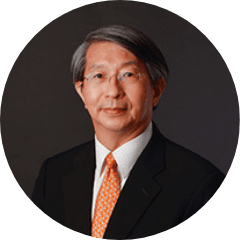 Prof. Chih-Wei Yang
Linkou Chang Gung Memorial Hospital
---
  Leptospirosis is an infectious disease caused by Leptospira spp. that is resurging and can induce acute kidney injury (AKI), as well as multiorgan dysfunction. This reemerging infection is a zoonotic medical problem, with around one million cases each year worldwide, particularly in flood-affected regions. In 1996, Dr. Chih-Wei Yang was the first to diagnose and rescued AKI in the multiple organ failure suffering from a neglected leptospirosis infection in Taiwan. The team discovered that the most prevalent triad of Leptospira infection in Taiwan are fever, jaundice, and acute renal failure. In 2000, leptospirosis was included to the Taiwanese Disease Control Center's notification system and in 2004, it was added to the list of Category IV Notifiable Communicable Diseases. The research team of Professor Yang aided the CDC in educating, training, planning, and establishing diagnostic and treatment guidelines for leptospirosis in Taiwan.

  Leptospires can cause both acute and chronic interstitial nephritis and are known to have a specific propensity for colonizing the kidneys. To gain a more comprehensive understanding of the crucial mechanisms by which infectious pathogens cause AKI and chronic kidney disease (CKD), the research team led by Prof. Yang concentrated on investigating the pathogenesis of kidney injury caused by leptospiral infection. The team has published a number of significant publications on acute Leptospira infection, sharing Taiwan's experience with the rest of the globe in order to increase clinicians' alertness and better the discrimination between other infectious diseases. In addition, cases of effective therapy with the appropriate antibiotics are offered as references for practitioners. Chang Gung Kidney Research Center has provided rapid IgM screening tests for leptospirosis for more than two decades, supporting physicians in real-time diagnosis and early treatment, and rescuing critically ill patients to attain the world's lowest fatality rate.

  The Chang Gung Kidney Research team is committed to investigating the mechanism of AKI and CKD caused by Leptospira infection, the leptospiral major outer membrane protein LipL32 can activate the transcription factor NF-Kappa B, which is an important transcription factor in renal tubular epithelial cells, as well as triggering the mitogen-activated protein kinase signal transduction pathway, leading to the production of intracellular inflammatory factors. The study is the first to investigate the pathogenesis of Leptospira-induced renal tubulointerstitial inflammation in the world, thus contributing to a greater understanding of the underlying mechanism of infectious nephritis. The research team also delved deeper into the composition of LipL32, investigated the proteome alterations in infected kidney cells, and examined the molecular mechanism of renal fibrosis resulting from leptospiral infections, as well as the important pathogenesis of AKI and CKD, and even kidney failure caused by leptospiral infection. A crucial study conducted by the team demonstrated that the Toll-like receptor (TLR) of innate immunity plays a significant role in triggering leptospirosis kidney diseases and initiating pathogenesis in the renal tubules, whole genome sequencing the local Leptospira group, establishing the relationship between the mechanism of innate immune TLR in mediating infection causing nephropathy and renal fibrosis, and the possibility of causing global unexplained nephropathy. The discovery of the role of innate immunity has opened up important and novel avenues for investigating leptospirosis kidney diseases. It has also provided a deeper understanding of the multiple etiologies underlying CKD and has offered potential therapeutic directions.

  Prof. Yang, the current Vice President of Chang Gung University, has established the theoretical basis of leptospirosis as a cause of chronic kidney disease of unknown etiology (CKDu), which has attracted the attention of the international nephrology community. The team has developed a chronic leptospiral infection model of C57BL/6 mice and observed the presence of bacteria in the renal tubules of the kidney. The team also conducted systematic biological analysis to investigate of the molecular pathogenic mechanisms underlying leptospirosis kidney disease-induced CKD. Furthermore, using the Leptospira-infected C57BL/6 mice with secondary kidney injury, the team explored the molecular pathogenesis of chronic leptospirosis when superimposed with another risk factor to increase and exacerbate kidney injury, leading to a better understanding of the relationship between leptospirosis and CKDu. The team's study focuses on exploring the AKI-to-CKD and AKI-on-CKD phases of leptospirosis kidney disease. Recently an important publication from this group showed that leptospirosis is a prevalent cause of acute interstitial nephritis in Sri Lanka indicating the role of leptospirosis leading to CKDu in this area.

  In November 2016, Prof. Yang was invited to represent Taiwan study at the Global CKDu Discussion Forum, which was held by the International Society of Nephrology in Chicago. During the forum, Prof. Yang shared Taiwan's experience and insights on CKD caused by leptospiral infection. His insights gathered significant attention and interest from global members, who expressed the hope that leptospirosis kidney disease would become one of the key factor of CKDu, thus to open to door of treatment. Prof. Yang also held a key position in the ISN for many years, promoting Taiwan's experience in the identification and intervention of kidney disease worldwide.
Figure 1. Leptospirosis Kidney Disease: a neglected leptospirosis infection in Taiwan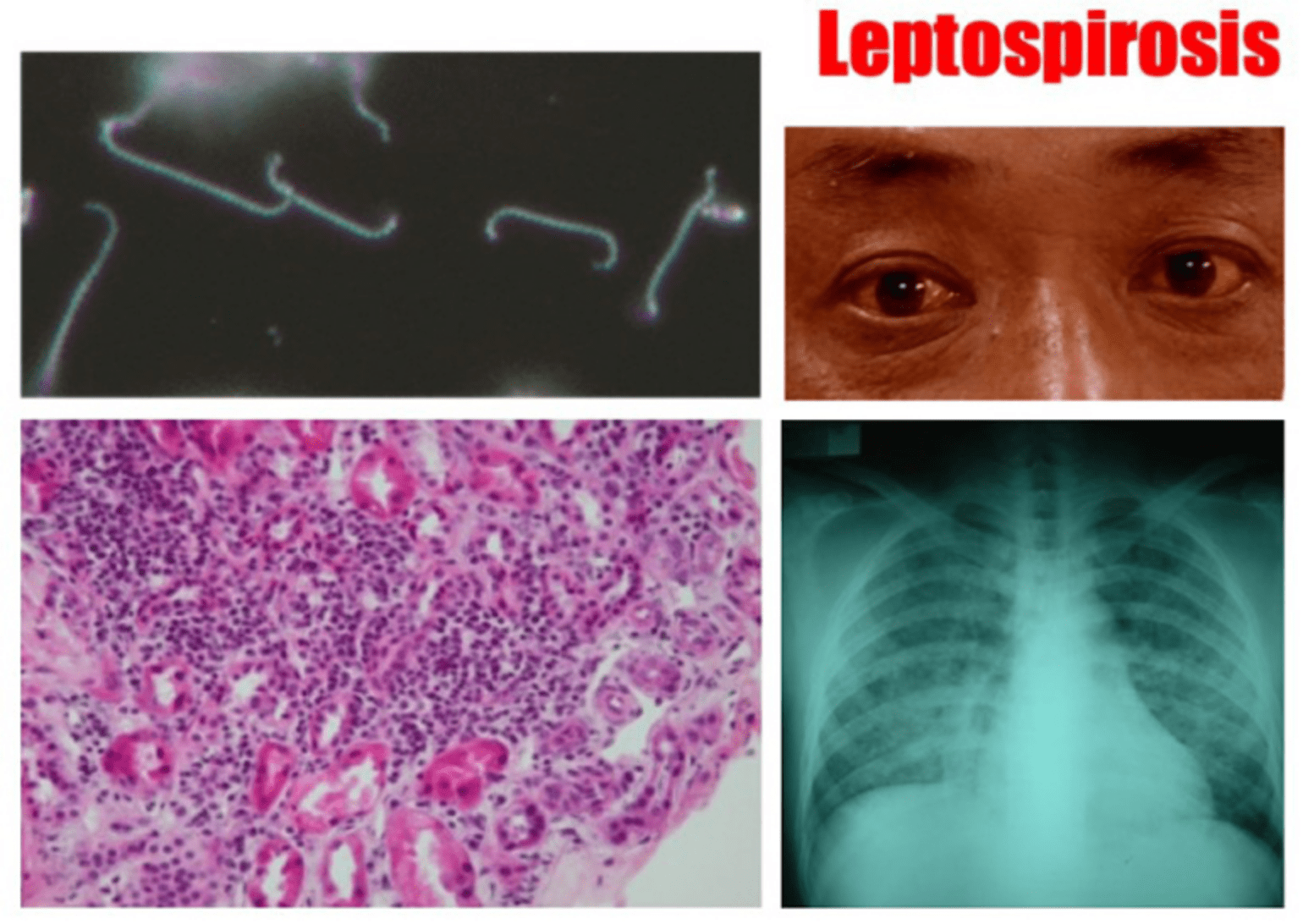 Figure 2. The role of leptospiral outer membrane protein LipL32 in the pathogenesis of leptospirosis kidney disease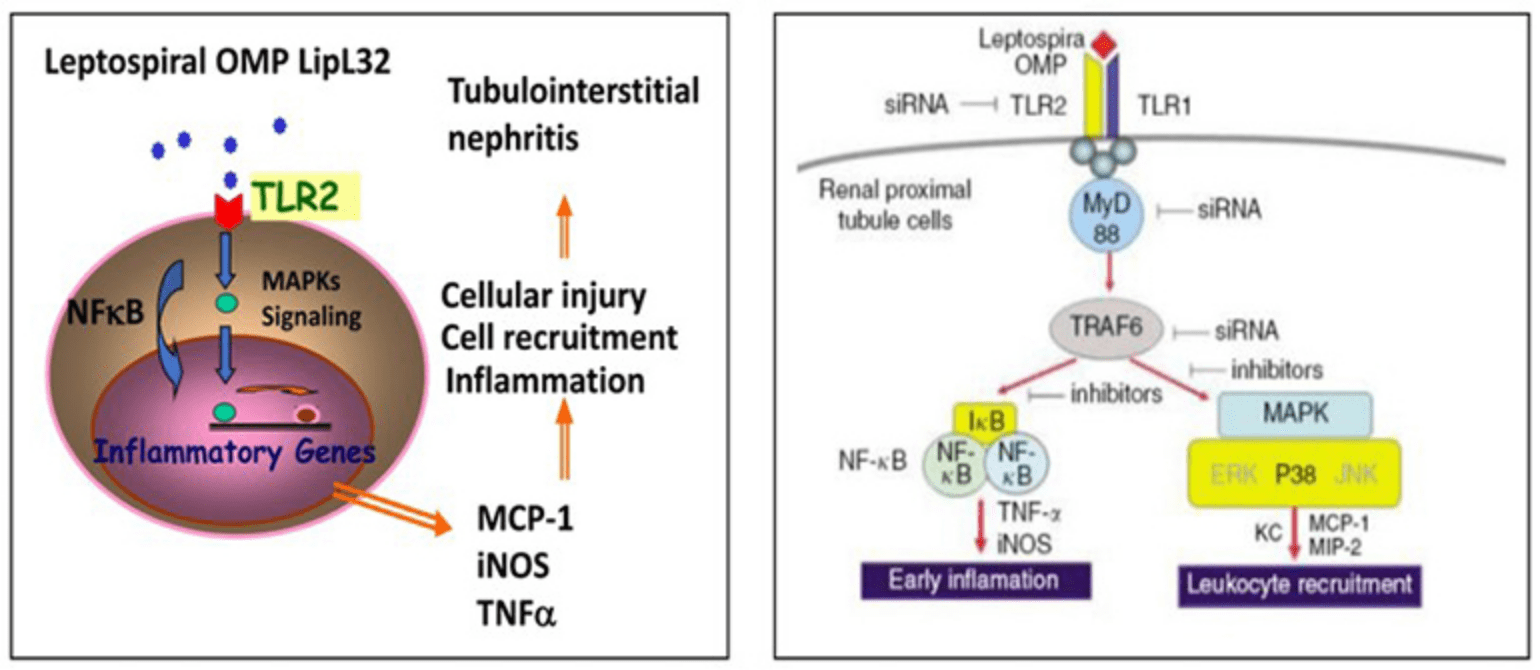 Figure 3. Rapid IgM screening tests for leptospirosis in the Chang Gung Kidney Research Center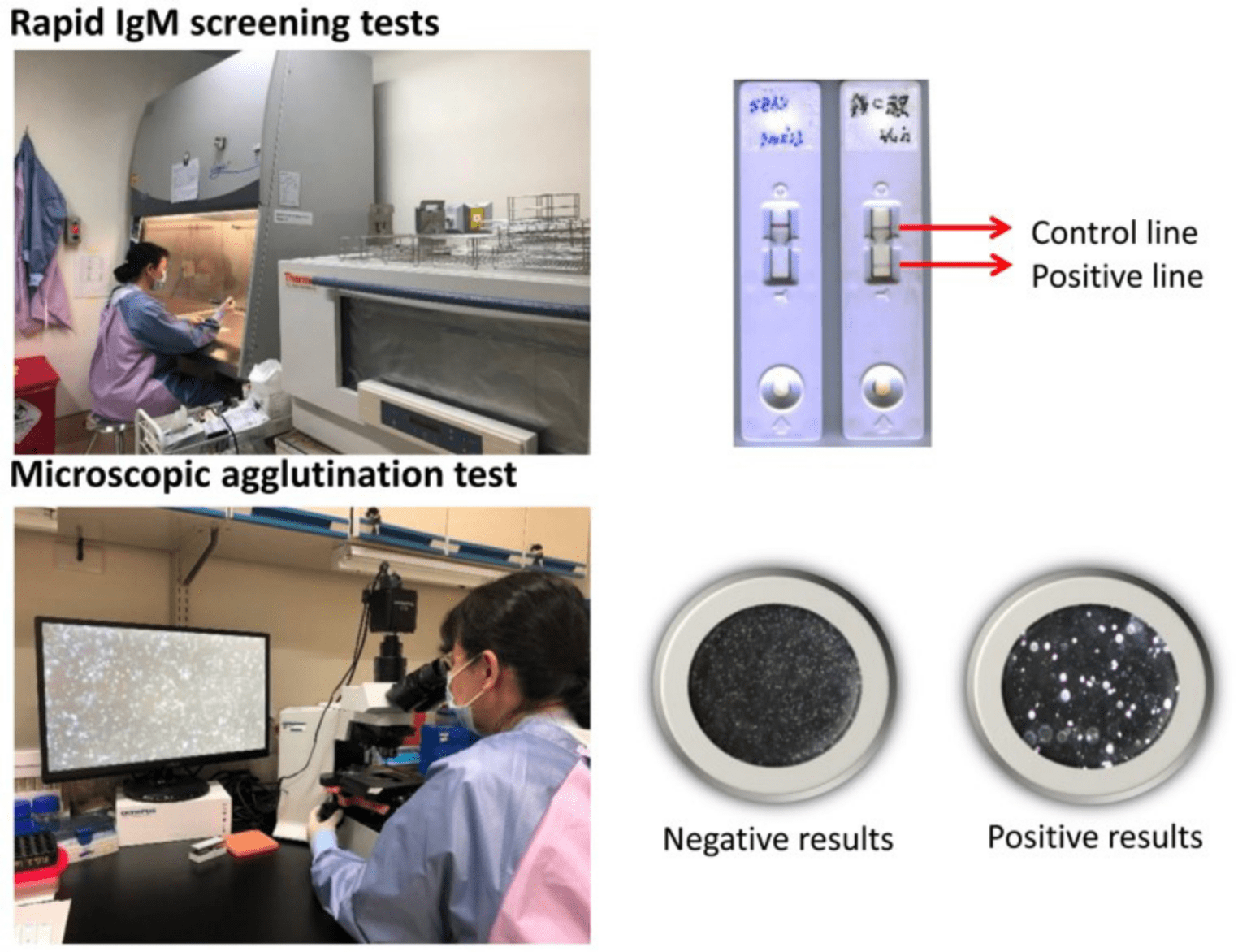 Figure 4. Leptospirosis renal disease: Emerging culprit of chronic kidney disease unknown etiology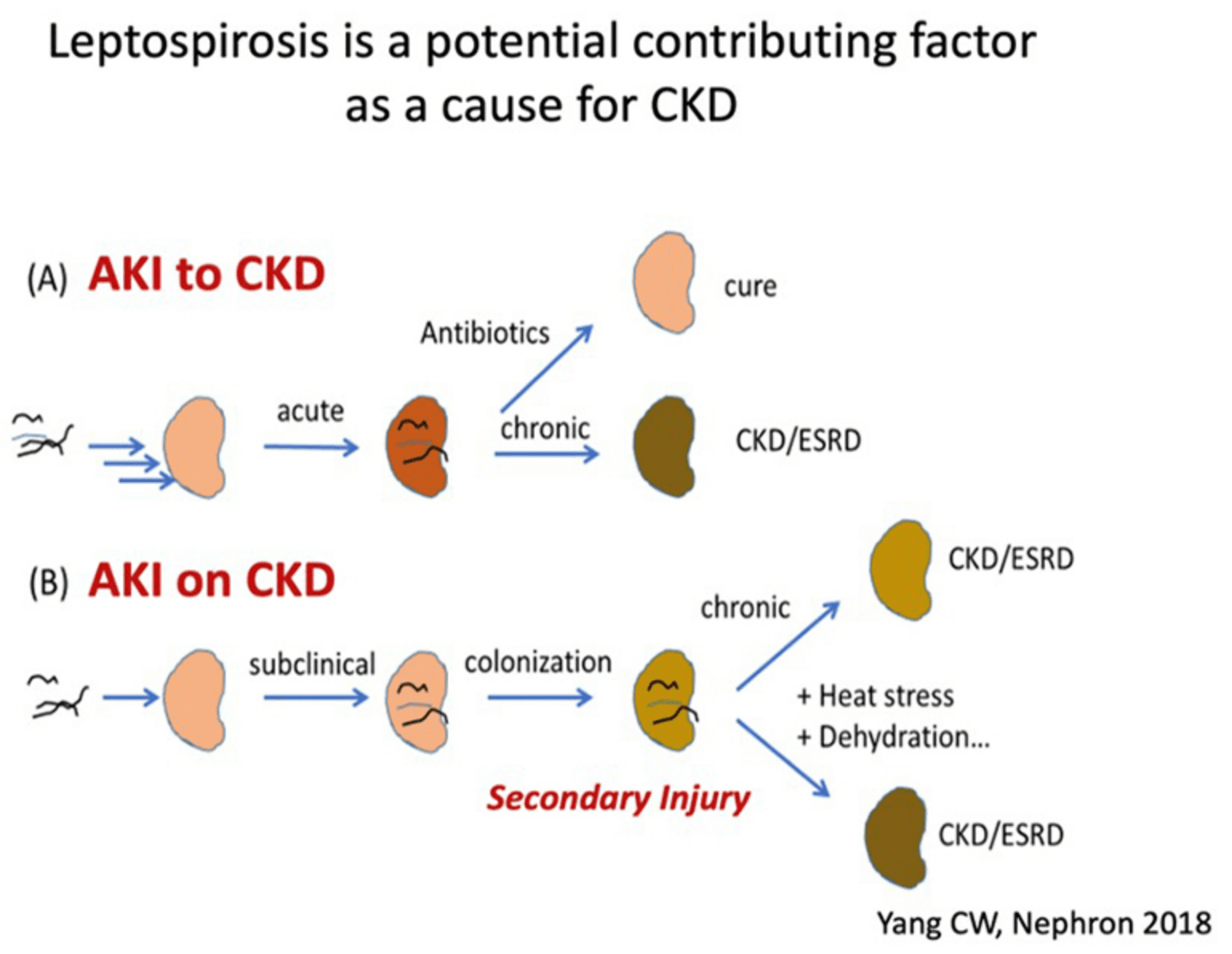 Figure 5. Schematic illustration highlighting the AKI-to-CKD and AKI-on-CKD phases of leptospirosis kidney disease.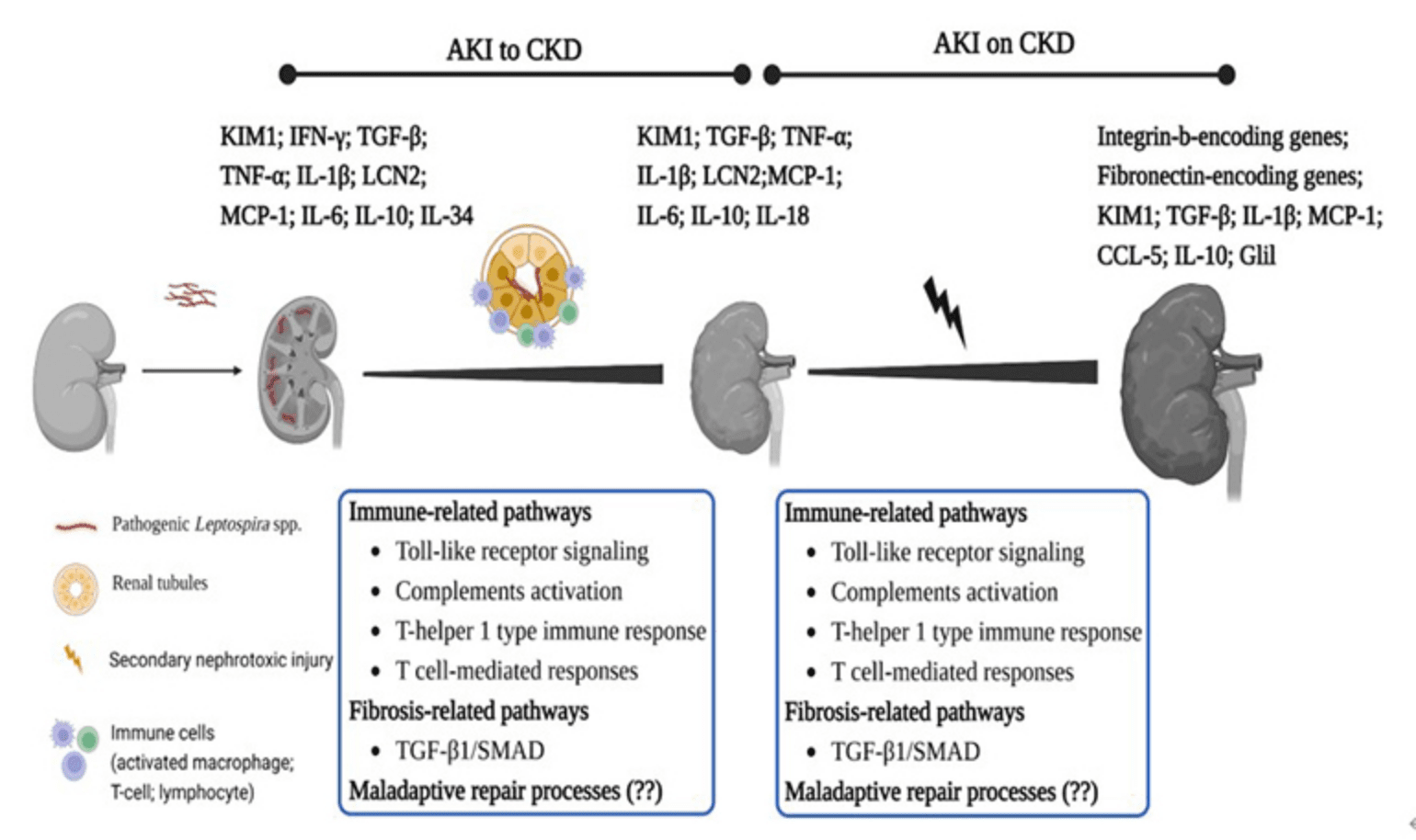 Figure 6. Significant and important publications on leptospirosis kidney disease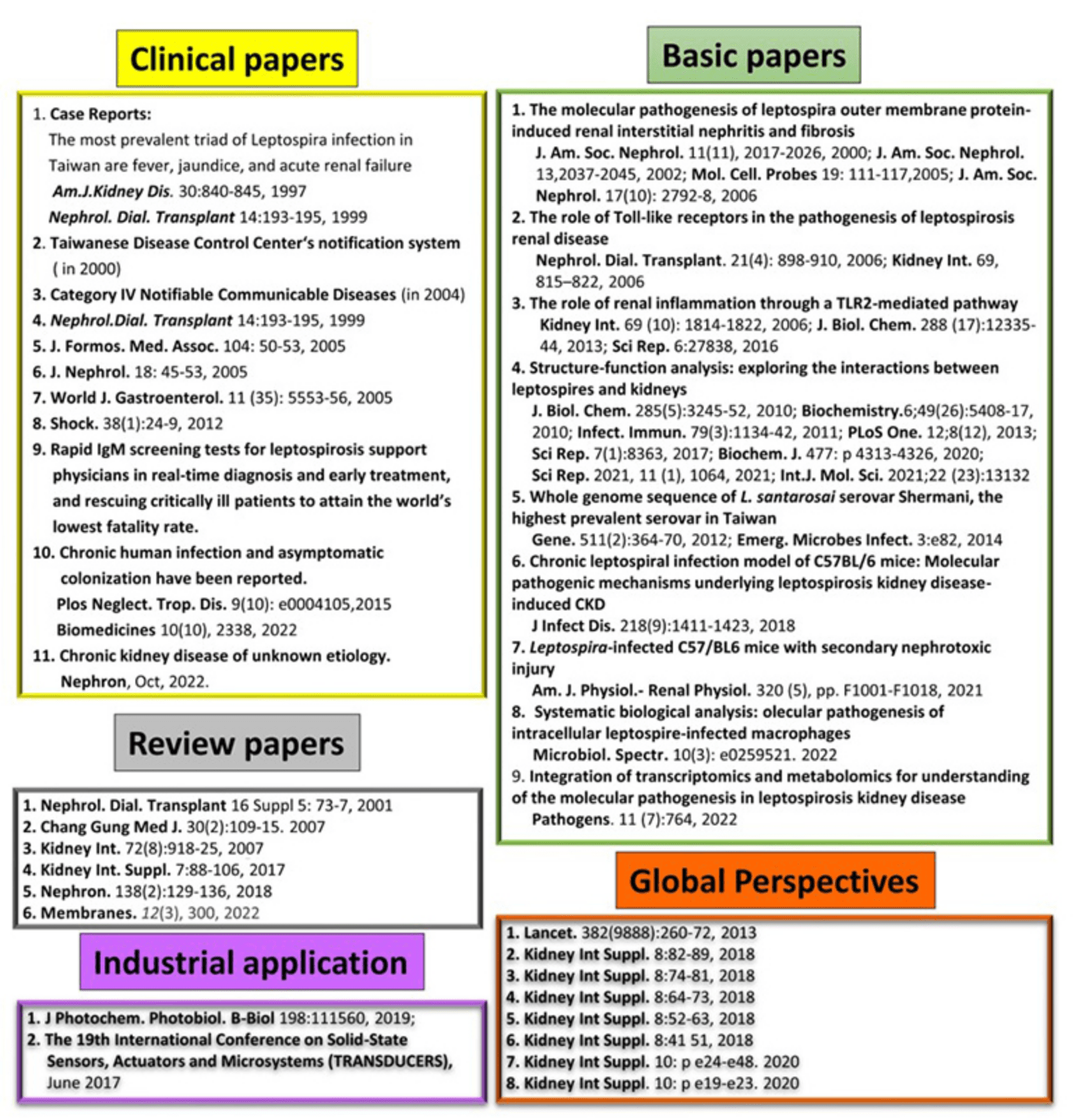 Yang CW, Pan MJ, Wu MS, Chen YM, Tsen YT, Lin CL, Wu CH, Huang CC. Leptospirosis - An Ignored Cause Of Acute Renal Failure In Taiwan. Am. J. Kidney Dis. 30: 840-845, 1997
Yang CW, Wu MS, Pan MJ, Hong JJ, Yu CC, Vandewalle A, Huang CC. Leptospira Outer Membrane Protein Activates Nf-Kappa B And Downstream Genes Expressed In Medullary Thick Ascending Limb Cells. J. Am. Soc. Nephrol. 11(11), 2017-2026, 2000
Yang CW, Wu MS, Pan MJ. Leptospirosis Renal Disease. Nephrol. Dial. Transplant 16 Suppl 5: 73-7, 2001 (IF: 7.186, Rank: 3/25)
Yang CW, Wu MS, Pan MJ, Hsieh WJ, Vandewalle A, Huang CC. The Leptospira Outer Membrane Protein Lipl32 Induces Tubulointerstitial Nephritis-Mediated Gene Expression In Mouse Proximal Tubule Cells. J. Am. Soc. Nephrol. 13, 2037-2045, 2002
Hung CC, Chang CT, Tian YC, Wu MS, Yu CC, Pan MJ, Vandewalle A, Yang CW*. Leptospiral Membrane Proteins Stimulate Pro-Inflammatory Chemokines Secretion By Renal Tubule Epithelial Cells Through Toll-Like Receptor 2 And P38 Mitogen Activated Protein Kinase. Nephrol. Dial. Transplant. 21(4): 898-910, 2006
Yang CW, Hung CC, Wu MS, Tian YC, Chang TZ, Pan MJ, Vadewalle A. Toll-Like Receptor 2 Mediates Early Inflammation By Leptospiral Outer Membrane Proteins In Proximal Tubule Cells. Kidney Int. 69, 815–822, 2006
Hung CC, Chang CT, Chen KH, Tian YC, Wu MS, Pan MJ, Vandewalle A, Yang CW*. Upregulation Of Chemokine Cxcl1/Kc By Leptospiral Membrane Lipoprotein Preparation In Renal Tubule Epithelial Cells. Kidney Int. 69 (10): 1814-1822, 2006
Tian YC, Chen YC, Hung CC, Chang CT, Wu MS, Phillips AO, Yang CW*. Leptospiral Outer Membrane Protein Induces Extracellular Matrix Accumulation Through A Tgf-Beta1/Smad-Dependent Pathway. J. Am. Soc. Nephrol. 17(10): 2792-8, 2006
Yang HY, Yen TH, Lin CY, Chen YC, Pan MJ, Lee CH, Yu CC, Wu MS, Wu SS, Weng CH, Chen KH, Hung CC, Yang CW. Early Identification Of Leptospirosis As An Ignored Cause Of Multiple organ dysfunction Syndrome. Shock. 38(1):24-9, 2012
Chou LF, Chen YT, Lu CW, Ko YC, Tang CY, Pan MJ, Tian YC, Chiu CH, Hung CC, Yang CW*. Sequence Of Leptospira Santarosai Serovar Shermani Genome And Prediction Of Virulence-Associated Genes. Gene. 511(2):364-70, 2012
Chou LF, Chen TW, Ko YC, Pan MJ, Tian YC, Chiu CH, Tang P, Hung CC, Yang CW. Potential Impact On Kidney Infection: A Whole-Genome Analysis Of Leptospira Santarosai Serovar Shermani. Emerg. Microbes Infect. 3:e82, 2014
Chou LF, Chen TW, Yang HY, Chang MY, Hsu SH, Tsai CY, Ko YC, Huang CT, Tian YC, Hung CC, Yang CW*. Murine Renal Transcriptome Profiles Upon Leptospiral Infection: Implications For Chronic Kidney Diseases. J Infect Dis. 218(9):1411-1423, 2018
Yang CW*. Leptospirosis Renal Disease: Emerging Culprit Of Chronic Kidney Disease Unknown Etiology. Nephron. 138(2):129-136, 2018
Chou, L.-F., Chen, T.-W., Yang, H.-Y., Tian, Y.-C., Chang, M.-Y., Hung, C.-C., Hsu, S.-H., Tsai, C.-Y., Ko, Y.-C., *Yang, CW. Transcriptomic Signatures Of Exacerbated Progression In Leptospirosis Subclinical Chronic Kidney Disease With Secondary Nephrotoxic Injury. Am. J. Physiol.- Renal Physiol. 320 (5), pp. F1001-F1018, 2021
Chou LF, Chen TW, Yang HY, Tian YC, Chang MY, Hung CC, Lai CH, Hsu SH, Tsai CY, Ko YC, Lian JH, Yang CW. Implication of the IL-10-Expression Signature in the Pathogenicity of Leptospira-Infected Macrophages. Microbiol. Spectr. 10(3): e0259521. 2022
Hsu SH, Yang CW. Insight into the Structure, Functions, and Dynamics of the Leptospira Outer Membrane Proteins with the Pathogenicity. Membranes. 12(3), 300, 2022
Chen KH, Chou LF, Hung CC, Tang HY, Cheng ML, Yang HY, Hsu HH, Tian YC, Yang CW. Integrated Metabolomic and Transcriptomic Analysis of Acute Kidney Injury Caused by Leptospira Infection. Pathogens. 11(7):764, 2022 (IF: 4.531, Rank: 58/137)
Chang CH, Sun WC, Chang SW, Lee CC, Fan PC, Yang HY, Yang CW. Long-Term Outcome of Leptospirosis Infection with Acute Kidney Injury. Biomedicines 10(10), 2338, 2022
Physiology and Pathophysiology of Kidney Pericytes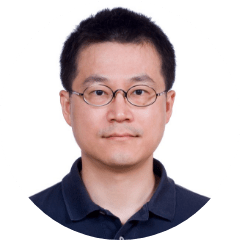 Prof. Shuei-Liong Lin
National Taiwan University Hospital
---
  Pericytes are interstitial mesenchymal cells found in many major organs. In the kidney, microvascular pericytes are defined anatomically as extensively branched collagen-producing cells in close contact with endothelial cells. Although many molecular markers have been proposed, none of them can identify the pericytes with satisfactory specificity or sensitivity. The roles of microvascular pericytes in kidneys were poorly understood in the past. Recently, by using genetic lineage tracing to label collagen-producing cells or mesenchymal cells, the elusive characteristics of the pericytes are illuminated.

  In the healthy kidney, pericytes are found to take part in the maintenance of microvascular stability. Detachment of the pericytes from microvasculature and loss of close contact with endothelial cells are observed upon kidney injury. Kidney pericytes are shown to be the major source of scar-forming myofibroblasts in progressive kidney disease. Targeting the crosstalk between pericytes and neighboring endothelial cells or tubular epithelial cells may inhibit the pericyte-myofibroblast transition, prevent peritubular capillary rarefaction, and attenuate kidney fibrosis.

  In addition, kidney pericytes produce erythropoietin in healthy kidneys by sensing the change of oxygenation and hemoglobin concentration. However, the ability of erythropoietin production decreases in pericytes-derived myofibroblasts in chronic kidney disease, leading to renal anemia. Recent advances on epigenetics create a new field to study erythropoietin gene expression at chromatin level. Moreover, methylation in Ybx2 leads to activation of pericytes after acute kidney injury and promotes transition to chronic kidney disease. Demethylating agent has shown the restoration of erythropoietin expression as well as downregulation of α smooth muscle actin in myofibroblasts.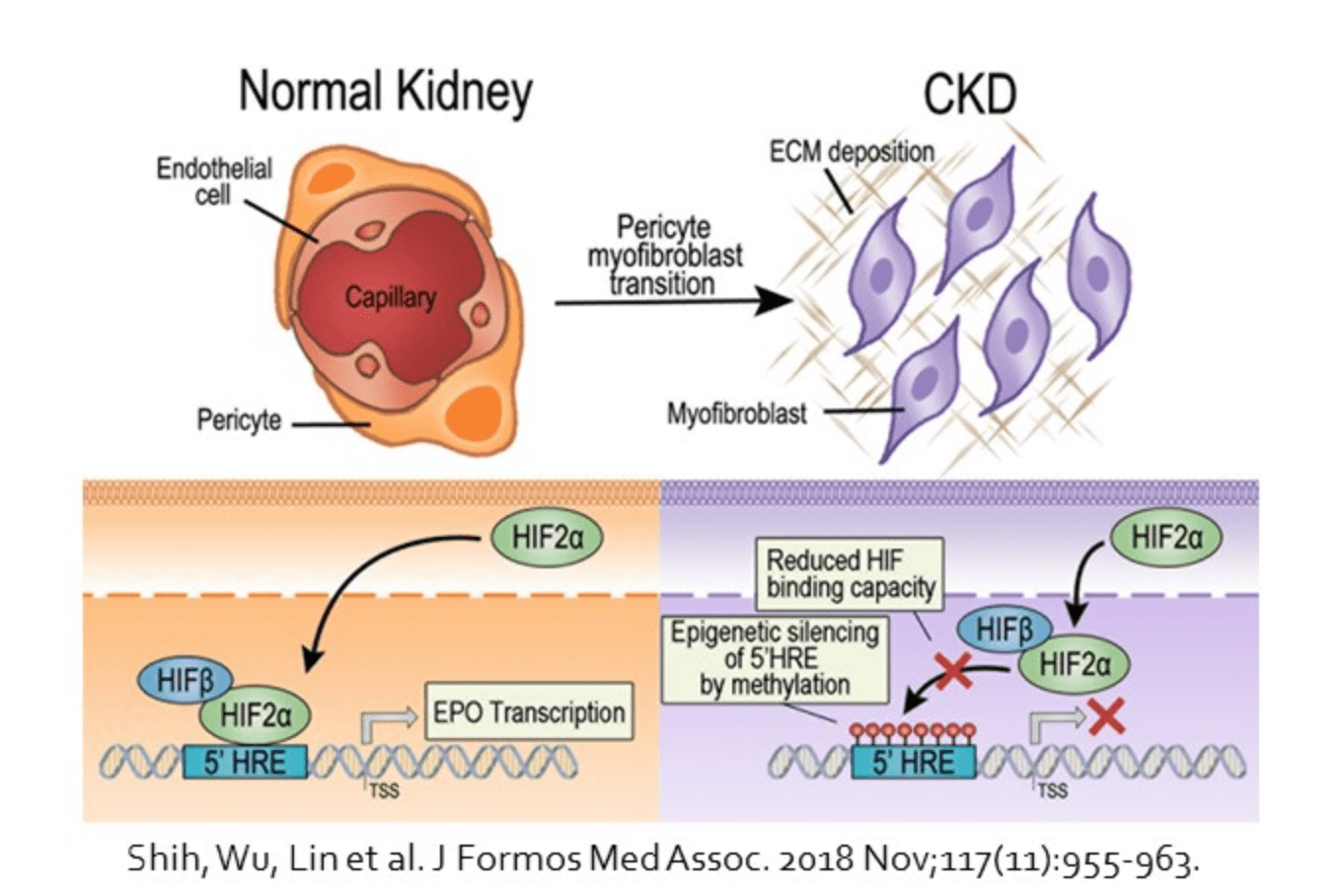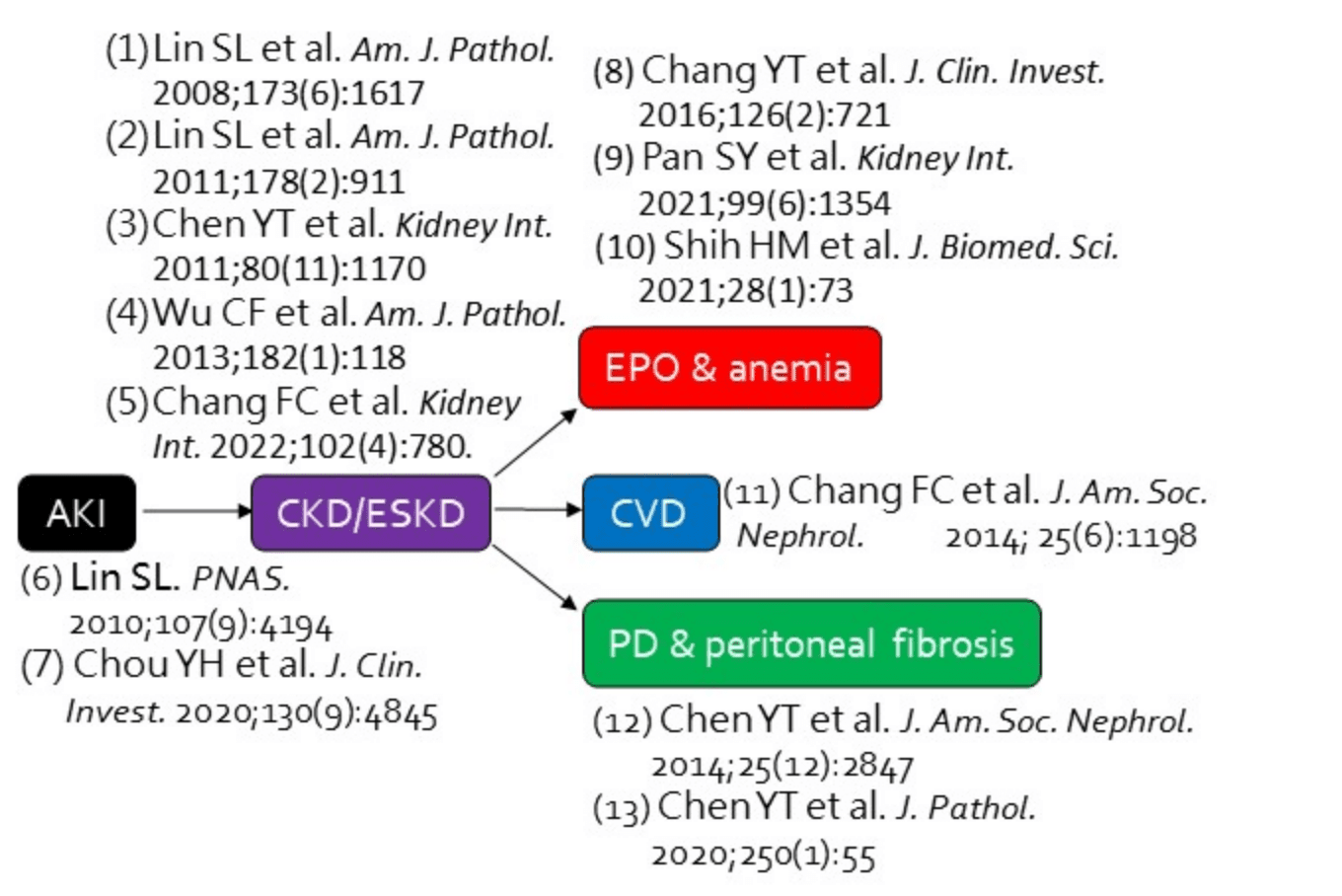 Publications:
(1) Lin SL et al. Am. J. Pathol. 2008;173(6):1617
(2) Lin SL et al. Am. J. Pathol. 2011;178(2):911
(3) Chen YT et al. Kidney Int. 2011;80(11):1170
(4) Wu CF et al. Am. J. Pathol. 2013;182(1):118
(5) Chang FC et al. Kidney Int. 2022;102(4):780.
(6) Lin SL. PNAS.2010;107(9):4194
(7) Chou YH et al. J. Clin. Invest. 2020;130(9):4845
(8) Chang YT et al. J. Clin. Invest. 2016;126(2):721
(9) Pan SY et al. Kidney Int. 2021;99(6):1354
(10) Shih HM et al. J. Biomed. Sci. 2021;28(1):73
(11) Chang FC et al. J. Am. Soc. Nephrol. 2014; 25(6):1198
(12) Chen YT et al. J. Am. Soc. Nephrol. 2014;25(12):2847
(13) Chen YT et al. J. Pathol. 2020;250(1):55
NSARF - Acute Kidney Injury and Acute Kidney Disease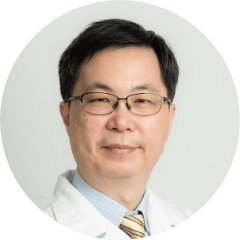 Prof. Vincent Wu
National Taiwan University Hospital
---
  NSARF (National Taiwan University Hospital Study Group for Acute Renal Failure) is a leader in the field of Acute Kidney Injury (AKI) research in Asia, both in quality and quantity. The research team has utilized medical records from the Surgical Intensive Care Unit to retrospectively analyze data related to AKI, studying its incidence, prognosis, treatment methods and basic research. In 2010, the research team received the A1 program subsidy from National Taiwan University and, in 2014, was selected for the National Taiwan University Hospital Team Research Award. In the last decade, the team has published 101 SCI papers in international journals, registering over 30,000 patients. These papers have appeared in some of the top journals in nephrology and intensive care, as well as in other fields. In 2014, the team joined the National Science and Technology Program of Biotechnology and Medicine (NRPB), forming the "Consortium for Renal Diseases" with more than 25 medical units. Since its establishment, NSARF has been at the forefront of AKI research, with its academic papers widely cited around the world. The greatest contributions of NSARF results to the field of acute nephrology include:
1)

Proposing the theory of the adverse effect of acute and chronic kidney disease on prognosis, with the discussion on the acuteness of chronic kidney disease being quoted in the 2014/2020 APCN conference;

2)

Discovering the role of proteinuria in the prediction of AKI, being the first to propose that proteinuria with dipstick can predict the prognosis of AKI patients and introducing it in a special article by the American Society of Nephrology;

3)

Contributing to Early Renal Support Therapy in the Postoperative Cohort (RIFLE and BUN, Early and Late Hospital Staging);

4)

An analysis of the predictions of discontinuation of dialysis, playing a pivotal role in critical dialysis cases;

5)

Finding that water-soluble hepcidin (sHJV) can be used as a biomarker for early prediction of postoperative AKI (US patent application US20140162295 A1), which was cited by the American Society of Nephrology (ASN) in 2013 and has been verified clinically;

6)

Presenting a grading and prognostic perspective on AKI in the elderly;

7)

First publishing in Acute Kidney Injury Indoxyl Sulfate Affects Endothelial Progenitor Stem Cell Tube Formation Ability and Promotes Cell Aging in Acute Kidney Injury.

8)

Raised the issue about acute kidney injury is a significant risk factor for cardiovascular disease.

9)

The first group in China to promote Low-Efficiency Extended Daily Dialysis (SLEDD) and to theorize about blood shape changes and prognosis.

10)

We first presented a comprehensive review of long-term prognosis for acute kidney injury, including heart, brain, and bone lesions, as well as the impact on the gastrointestinal tract, tissue cancer, etc., and published a series of SCI papers.

11)

The NSARF team won the National Taiwan University Hospital 104 Best Team Research Award.

12)

Research data suggested that ACEI/ARB/spironolactone could be used to protect against acute kidney disease (AKD).

13)

Since 2018, team leader, Dr Vin-Cent Wu has been a member of the World KDIGO-AKI and ADQI-AKI22 Guidelines Conference.

14)

From 2017 to 2019, Dr Vin-Cent Wu was a member of the Bureau of the World AKI-CRRT Conference.

15)

Dr Vin-Cent Wu has been a member of the Acute Kidney Injury Research Group at National Taiwan University and has actively taken part in clinical research in biotechnology and medicine in Taiwan, as well as introducing the biotechnology industry, and sharing resources. As a result, he has been invited to give speeches at International AKI-CRRT conferences (in California, Kuala Lumpur, Bangkok, Beijing, and Taipei), APCN Acute Kidney Injury Conference, and as an executive director of the Taiwan AKI-CKD Summit. He has also collaborated with the UCLA Intensive Nephrology Team and Uchino in Japan to compare CRRT dialysis volume and prognosis between Taiwan and Japan.

16)

Dr Vin-Cent Wu strived for and successfully hosted the Asia-Pacific AKI-CRRT Conference 2018, a major international conference of the Taiwan Society of Renal Medicine. R. His team proposed in 2020 that transferring patients with acute kidney injury (AKD) to nephrologists for care can reduce total mortality and cardiovascular events, and through integrated analysis, standard dialysis compared to aggressive dialysis increases the number of patients free from dialysis. This idea sparked heated debates amongst acute kidney injury physicians at international conferences, and he hosted an international seminar with this internationally renowned brand to expand international cooperation. He has also been a 2021-2023 Top 2% Scientist of Stanford University.
Figure 1.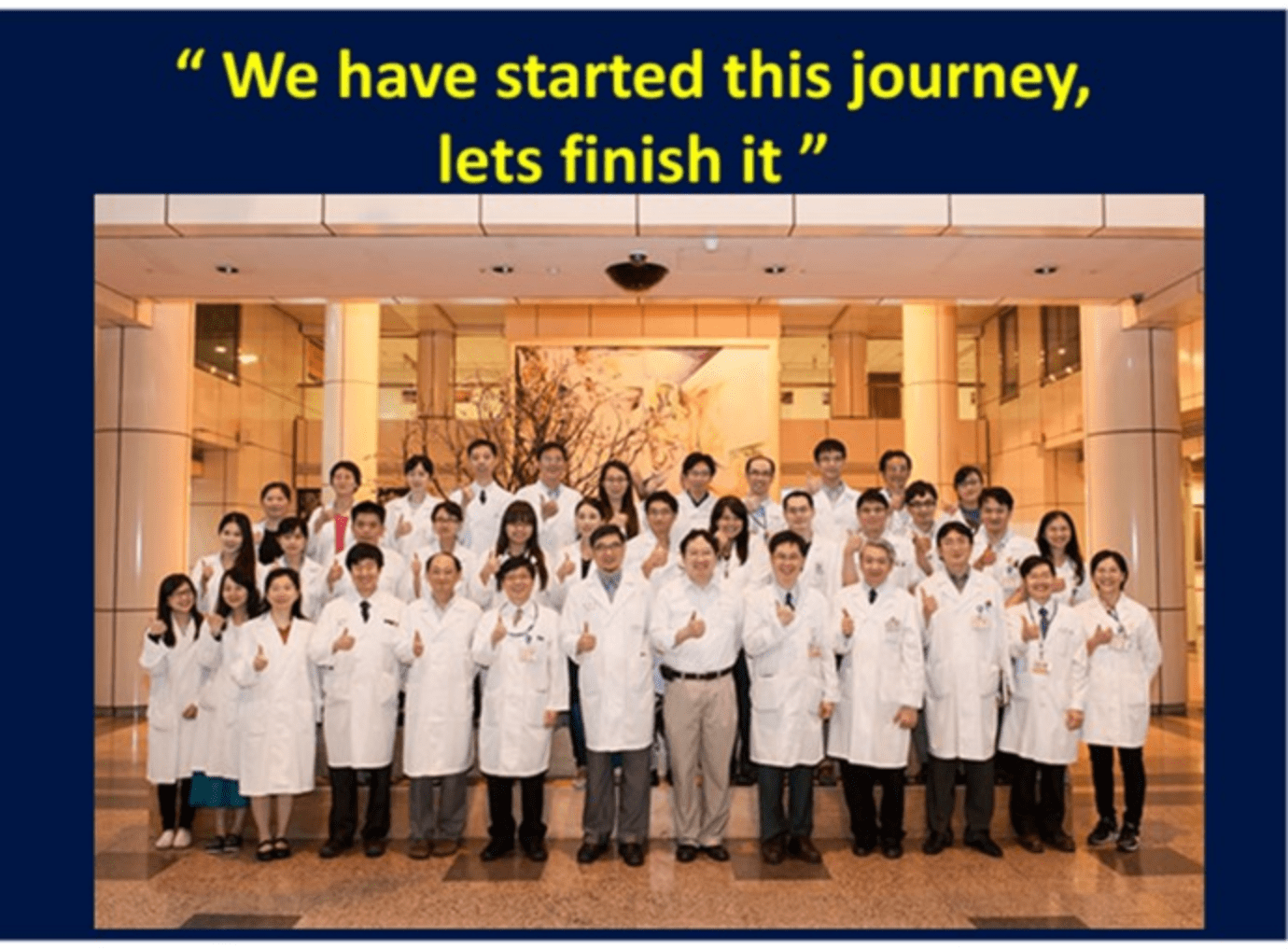 Figure 2. Depicting the AKI to CKD revolution proposed by NSARF.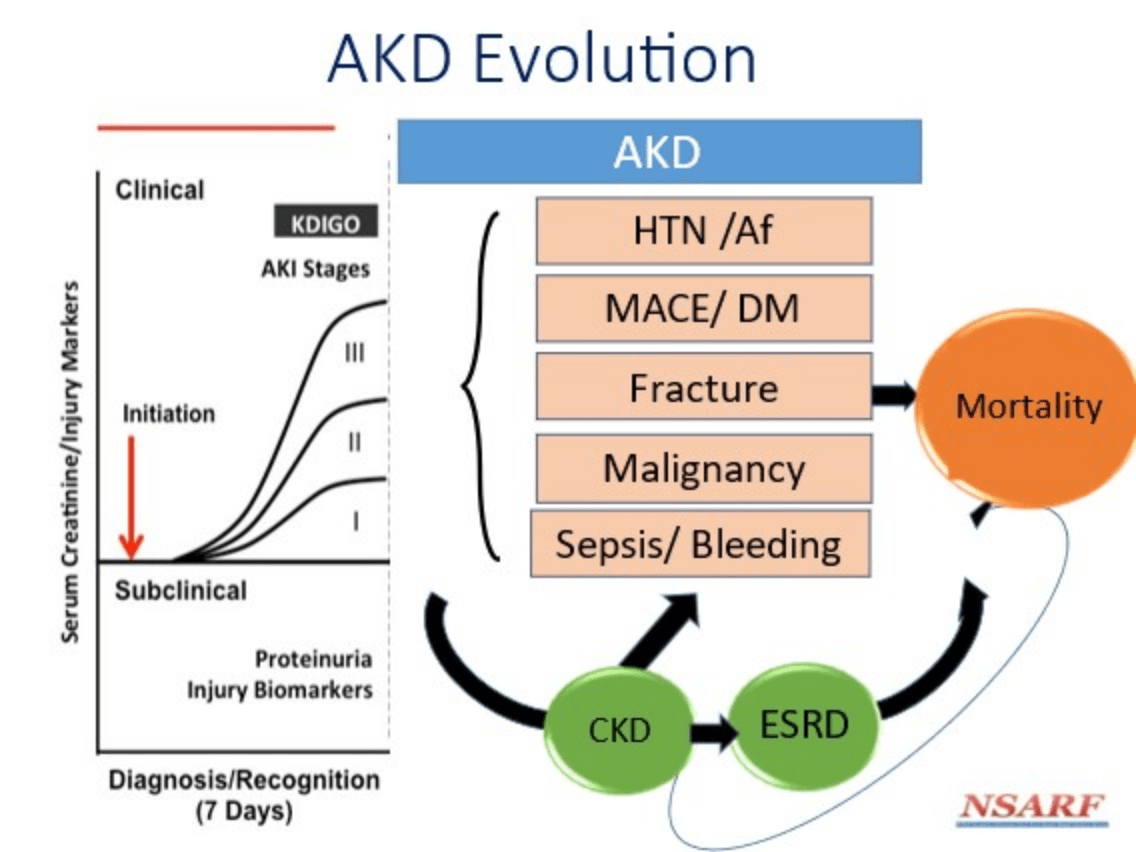 Figure 3. Patients with a history of AKI or no history of AKI will be at an increased risk of developing MAEK.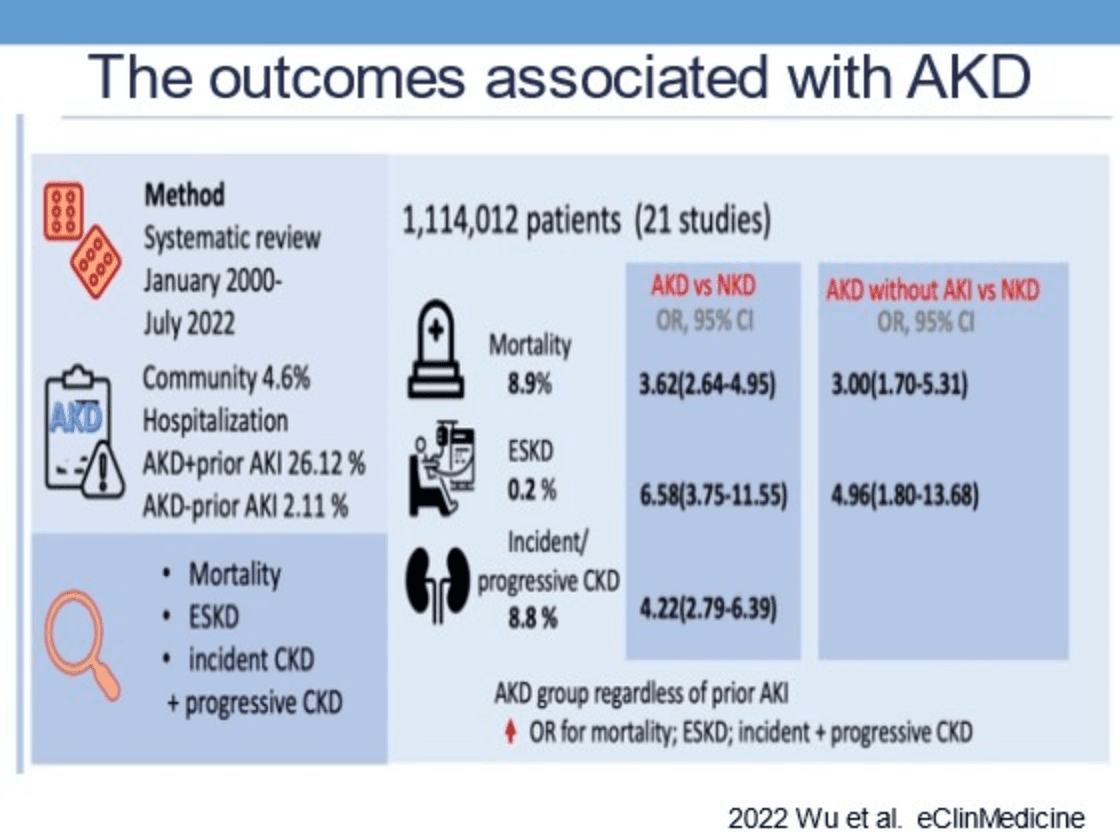 Figure 4. The graph highlight a revolutionary and important role that FGF23 plays in the nephroprotection of IR-AKI.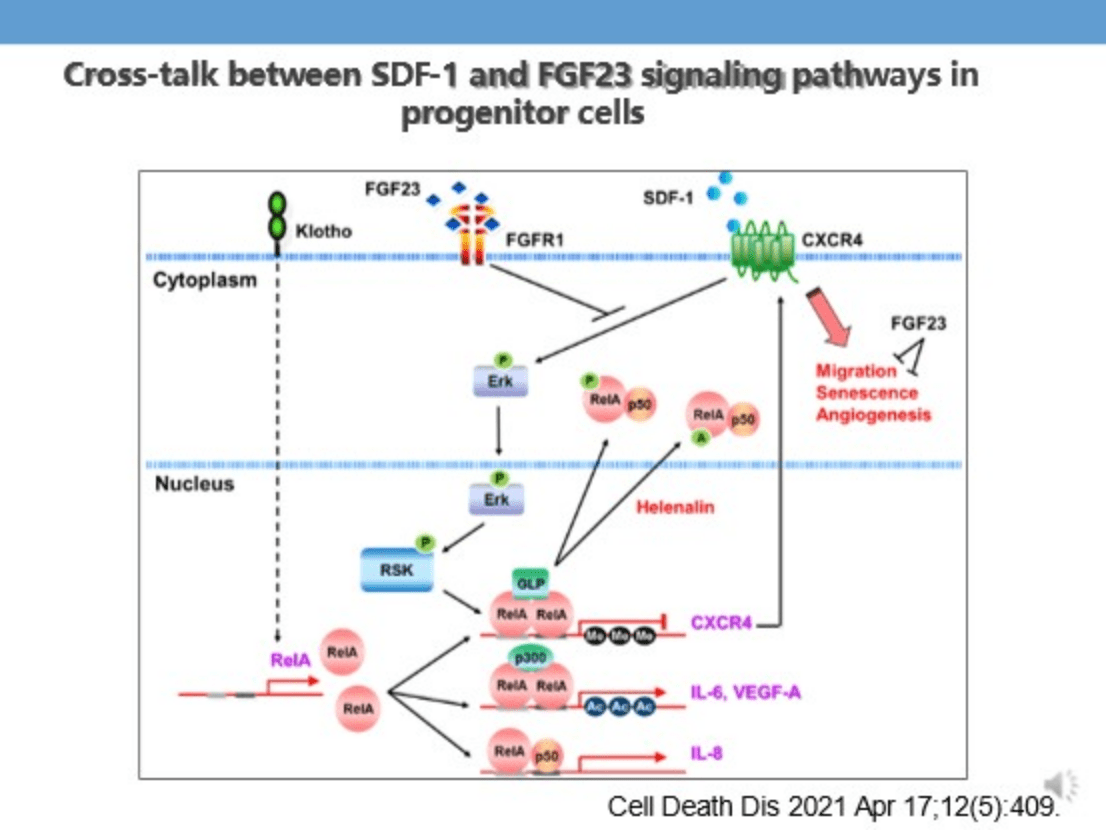 Figure 5. Biomarkers containing NGAL had the best predictive accuracy for the occurrence of AKI, regardless of whether or not the values were adjusted by urinary creatinine, and especially in medically treated patients.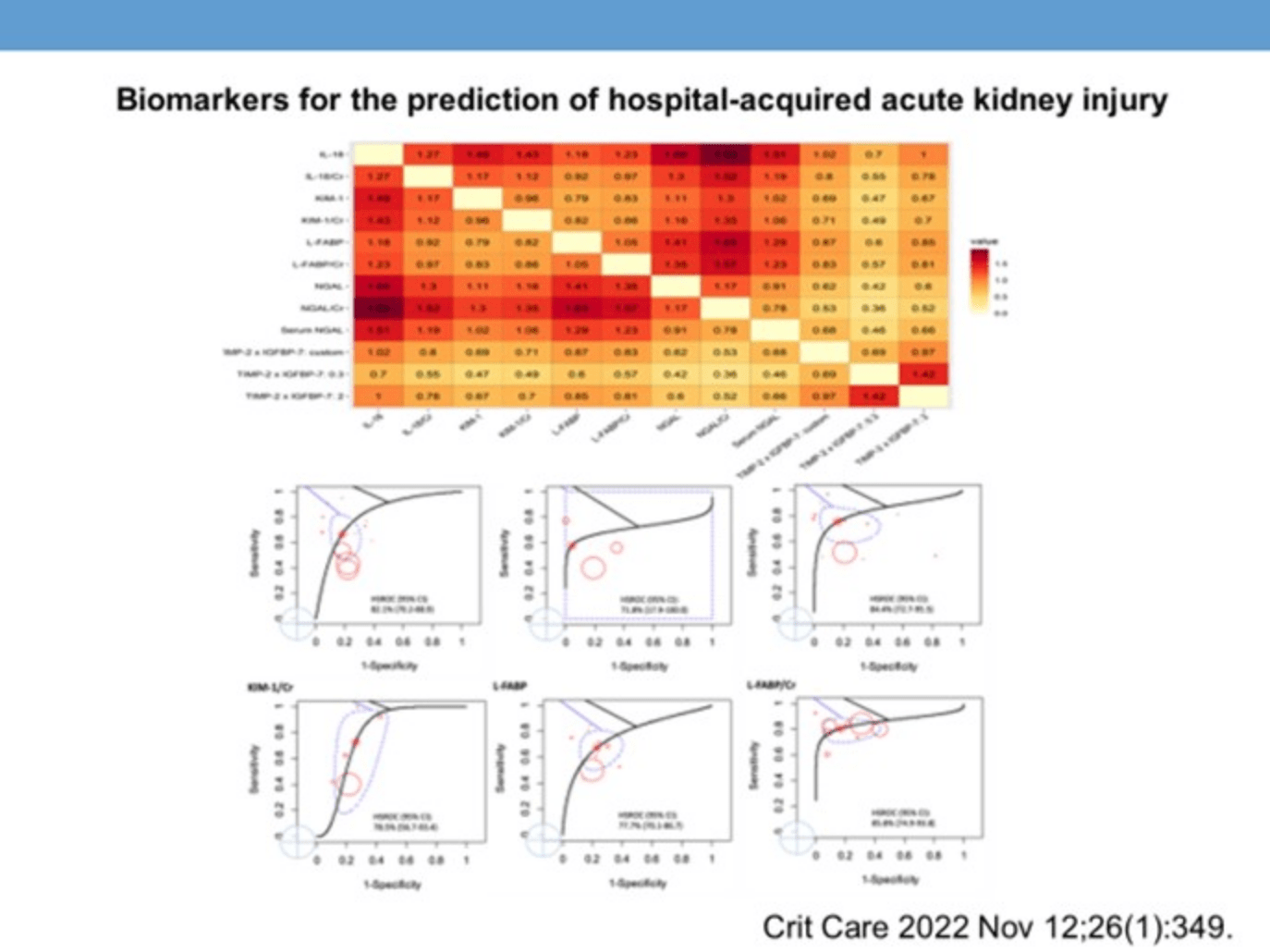 Publications:
(1)

Lin SL et al. Am. J. Pathol. 2008;173(6):1617

(2)

Lin SL et al. Am. J. Pathol. 2011;178(2):911

(3)

Chen YT et al. Kidney Int. 2011;80(11):1170

(4)

Wu CF et al. Am. J. Pathol. 2013;182(1):118

(5)

Chang FC et al. Kidney Int. 2022;102(4):780.

(6)

Lin SL. PNAS.2010;107(9):4194

(7)

Chou YH et al. J. Clin. Invest. 2020;130(9):4845

(8)

Chang YT et al. J. Clin. Invest. 2016;126(2):721

(9)

Pan SY et al. Kidney Int. 2021;99(6):1354

(10)

Shih HM et al. J. Biomed. Sci. 2021;28(1):73